In memory of Craig Breen, Hyundai Motorsport has unleashed a new Rally Croatia special livery to honour his life and career. Irish colours, black to represent loss of life, and special quotes are all features on Hyundai's i20 N Rally 1 car set to take on the Croatian stages.
It's important to note that Craig Breen had an excellent career in Hyundai better than any other team he has drove with. Scoring podiums, and supporting his team mates where necessary were two practices fond of Craig.
In the recently concluded Rally Sweden, Craig Breen let fellow Hyundai team driver Thierry Neuville climb to 2nd position before slipping back to 3rd. This is a practice not fond of every driver, and so, Breen was a special driver in the Hyundai camp, his loss is greatly felt hence a special livery to honour him.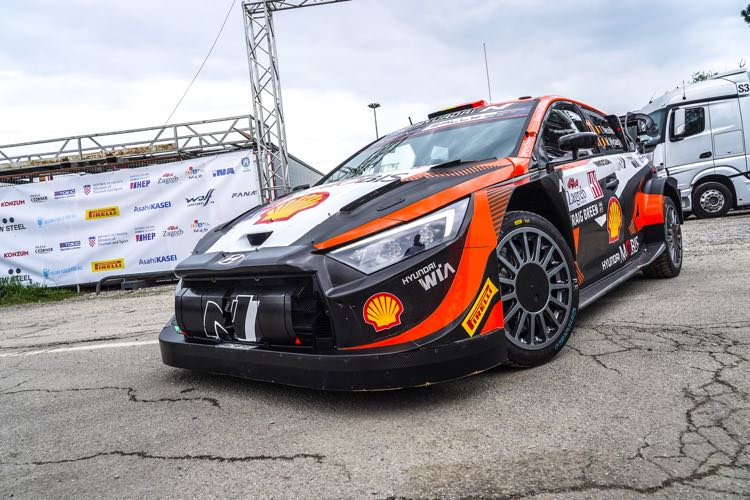 The normal Hyundai livery is partly present on the car, but Breen's Irish flag colours take a portion on the left side. A quote in honour of his life reads "Don't forget to enjoy…..You have to have fun, life is too short".
To the back bumper, a special statement reads "In memoriam Craig Breen" briefly translating to in memory of Craig Breen. Most notably, MSport Ford is also expected to sport special stickers in memory of it's fallen 2022-season driver.
At the moment, Rally Croatia will proceed as planned, but Craig Breen will make it to the Rally start as a sign of respect for his life. As the action unfolds, RallyGanda will bring you special bytes as the action unfolds.