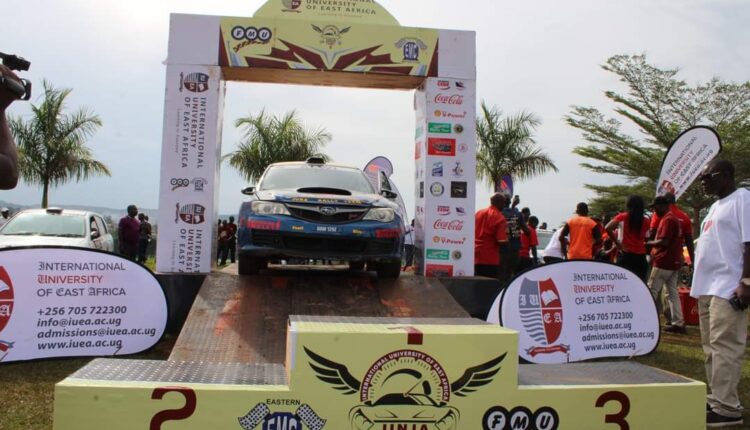 MOIL EMC Rally: The title chase heads to Jinja
The EMC Jinja rally is the next round of the National Rally Championship round 4 on the FMU calendar 2023.
The event is slated to take place from July 7 to July 9, 2023 and entries close on July 1st.
For years, the EMC Jinja rally has been the title decider on some occasions. It is renowned for its punishing stages, making it a remarkable experience for participants who get it across the final finish line.
In 2021, Jinja rally held significant stakes for then NRC title leader Duncan Mubiru "Kikankane." Mubiru Duncan was just 60 points away from winning the National crown after facing challenges from Fred Kitaka and Omar Mayanja.
Duncan only needed to finish in the top 5 in Jinja to win his maiden NRC title which he did and finished 3rd to accomplish the mission and was crowned  champion as he broke the jinx of not finishing any rally in the east for a decade.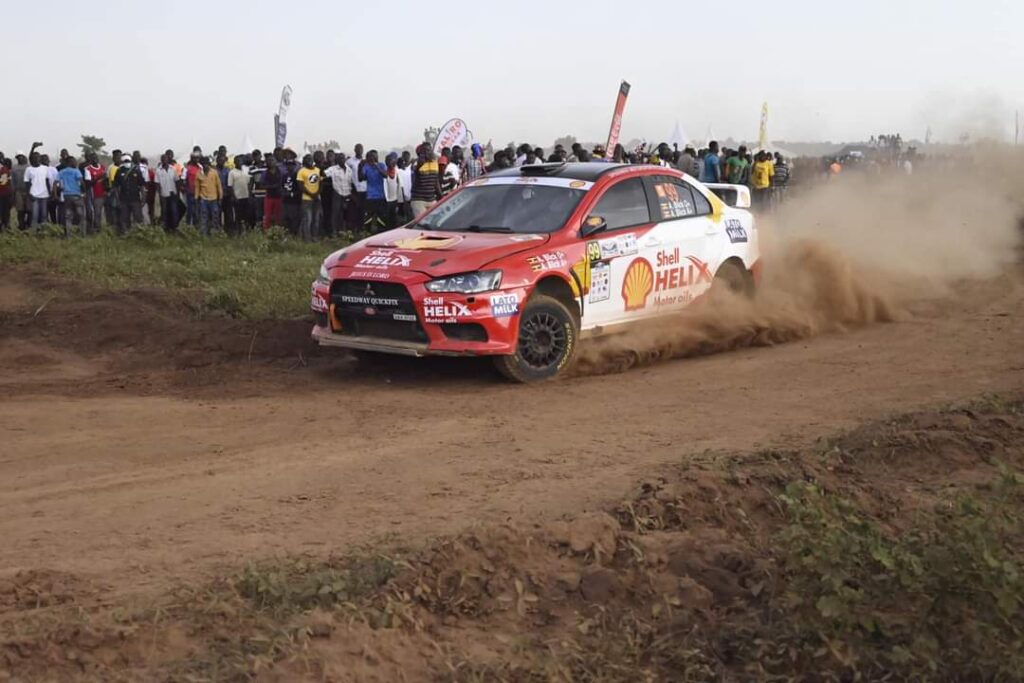 Additionally, in 2016, the crew of Jas Mangat and Joseph Kamya were crowned National Rally Champions after cruising their Mitsubish Evo X to the final finish line of the MOSAC Source of the Nile Jinja Rally making it a third National title for the team (2012, 2013, 2016).
Furthermore, in 2011, Suzan Muwonge became the first ever woman to win a National Rally Championship title after beating speedster Ponsiano Lwakataka and Wycli Bukenya in a title decider event that was in Jinja.
Later she was crowned champion after the Independence Rally in Festino and his victory cemented her name in Uganda Rally history.
Surprisingly this year, Duncan made history again in Jinja by winning his first ever Pearl of Africa rally after beating Byron Rugomoka and Yasin Nasser who came 2nd and 3rd respectively.
As we head back to Jinja again in 2023, Duncan and Yasin are the men to watch.
Yasin Nasser seems to be so committed to the National title, but it's not only him targeting the crown.
Expect serious competition from the crews of Duncan Mubiru, Byron Rugomoka, Ronald Ssebuguzi, Ponsiano Lwakataka, Hassan Alwi to mention but a few.
CRC is also another category to watch as we have a new party spoiler Ahmeed Muhammed a son to a former National champion Ali Muhammed who has just recently debuted in the category cruising the Subaru N14 joining the likes of Kiyimba Godfrey and the current category leader Joshua Muwanguzi.
Ahmeed has proven to be a prominent one after he managed to put up a show in the recently ended Hoima rally where he finished second in the category after a serious battle with Joshua who emerged victor there.
Ssentongo Farouk is also expected to debut his newly acquired Evo 9 in Jinja.
The event is sponsored by the MOIL Rally Team and will be launched this Saturday July 1st at Bujagali Falls, Budondo Jinja.
Entries as on 27th /6/2023
1. Ahmeed Mohammed Ali/Ahmeed Mohammed Anees -Subaru impreza N14
2.Yassin Nasser/Ali Katumba -Ford Fiesta R5
3.Semambo Julious /Nagawa Diana -Toyota Corolla
4.Ismail Lule/Another -VW Golf
5.Nasser Latib/Another -Toyota fx
6.Moustapha Mukasa/Lawrence Mwambazi-subaru impreza
7.Yasser Ali Omar/Wazir Ali Omar -Mitsubishi Evo4