NMW Ford Castrol Team dominate the 1000 KM Botswana Desert Race
Motorsport (NNWM) Ford Castrol team scored an empathetic one-two finish ousting the reigning Dakar, SARRC and W2RC champions Toyota in Botswana.
The event was held in Jwaneng, Botswana from 23-25 June 2023 running as round 3 of the South African Rally Raid Championship (SARRC).
As the longest and toughest event of the year, the Botswana desert race is a 3 day marathon event that covers almost 1000 km of racing.
Competitors race through semi-arid terrain cruising over lots of soft sands and unforgiving thorn bushes.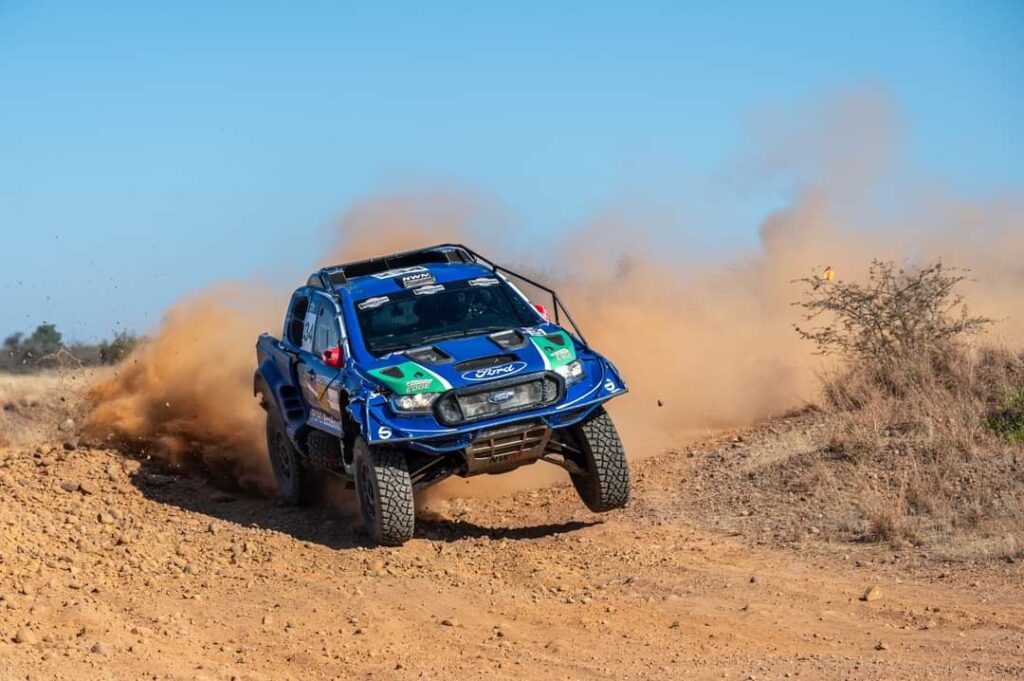 This gives competitors a challenge since the harsh conditions end up destroying bodywork on all their cars pushing crews to the limit. But this seemed not to be the case for the NWM Ford Castrol team.
The pair of Gareth Woolridge and Lance Woolridge all cruising the Ranger T1 cars under the NWM Ford Castrol team ran almost fault-free throughout the weekend.
Gareth Woolridge and his co-driver Boyd Dreyer cruising an Ecoboost V6 powered T1 car moved into production vehicle championship lead after a faultless drive to be crowned victors of the tough 1000 KM marathon race.
Lance Woolridge and his co-driver Kenny Gilbert managed to secure their first podium finish together after finishing second overall down to their team mate Gareth.
The V8 powered NWM Ford Rangers secured both first and second positions overall with fellow team mates Hendrick and Heinrich Du Plessis finishing 12th overall.
"This was a perfect weekend for us, and what a fantastic way to follow up our recent announcement that we will be going to Dakar Rally in 2024, in partnership with Ford Performance and M Sport," said Neil Woolridge, NWM Ford Castrol team principal.